FAQ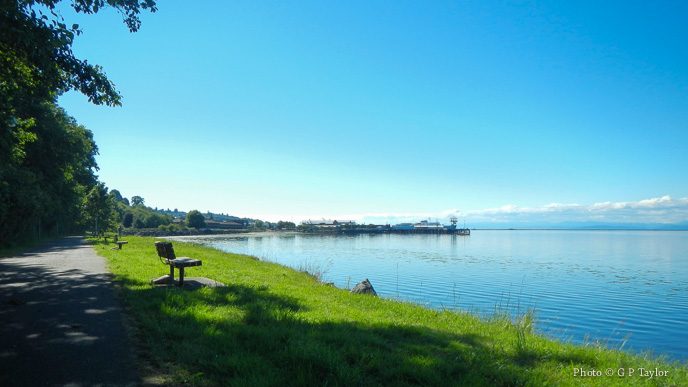 Here are some frequently asked questions and answers, as well a couple of answers to questions that haven't been asked.
What is the Olympic Discovery Trail?
A combination combined-use path and on road route. From the shores of the Salish Sea in Port Townsend, the ODT dances through the forests and Trail Towns until it reaches its terminus 130 miles later in LaPush at the Pacific Ocean.
What is the Peninsula Trails Coalition?
Formed in 1987, the PTC is the all-volunteer nonprofit behind the creation and maintenance of the Olympic Discovery Trail.
Should I bring a camera?
It wouldn't be the worst idea. In fact, if you capture a really nice high quality image, it could be featured on this website.
What might I see along the trail?
On the land you might see cute animals like deer, an awesome snow-capped mountain, lighthouse, or a beautiful rainbow over the sea. In the air you could see soaring eagles, a bi-plane tipping its wings as it flies by or a mystifying fog set over the landscape. Along the sea you might spot a porpoise, seal, otter, or interesting wooden or US Navy vessel or roaring surf. Of course our four Trail Towns are full of photographic opportunity. The Possibilities are endless!
What parts of the ODT includes a horse track?
Between Port Townsend and Blyn, horse track is provided from the Port Townsend city limits to the current end of the trail, and intended to be continued to Blyn. Horse trailers are accommodated at the Cape George trailhead.
Between Sequim and Port Angeles horses are allowed from the west side of the Dungeness River Bridge to east side of the Morse Creek Bridge, although there is not an adequate horse track from Lake Farm Rd to Morse Creek. Horse trailer parking and unloading is available at Robin Hill County Park.
To date, provisions west of Port Angeles are limited to the 25 mile Adventure Route, with limited unloading space at the trailheads at both ends.
Where do I send a check to help fund the next ODT trail project?
Our mailing address is:
Peninsula Trails Coalition
P.O. Box 1836
Port Angeles, WA 98362
Is this site secure?
Yes, this entire site is on the secure https encrypted protocol.
How about a list of key contacts?
Here you go!
General Inquiries
Submit Trail Alerts  Blocked or damaged trail?
Submit Trail News  What's the story?
Become an ODT/PTC Volunteer
Event Leads Benefit the ODT?  Let's do it!
Give to the Cause!  So many ways, big and small.
Be a Trail Sponsor Organizations, lend your support.
Join a Work Party!
Join a Trail Maintenance Team!
Submit Your Trail Photos!
PTC President
PTC Secretary
PTC Treasurer
PTC Jefferson County VP (vacant)
PTC East Clallam County VP
PTC West Clallam County VP